Flower therapy workshop was held!
2017.10.18
Although it was raining, a "flower therapy workshop" was held, featuring flower teacher Yoko Hidaka of Flower Life Navigator.
From elementary school kids to elderly people, not only women but men also took part. We welcomed a wide range of participants.
The theme was "Flower Arrangement workshop to heal your heart, incorporating the theme colors associated with the coloring of life and events of the season".
Regarding the event in October, it is "Halloween".
Halloween arrangements by flower teacher Ms Hidaka were displayed at Pelopépa, the venue.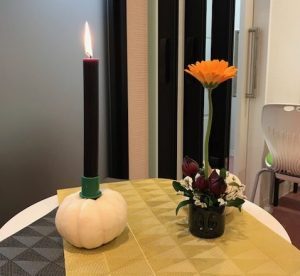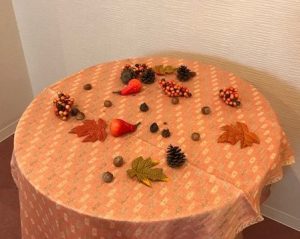 When asked by the teacher, "What color do you associate with autumn?"
Attendees answered "Orange," "Wine Red," "Brown," "Yellow," and so on, one after another.
"Orange is a color that enhances appetite," the teacher said.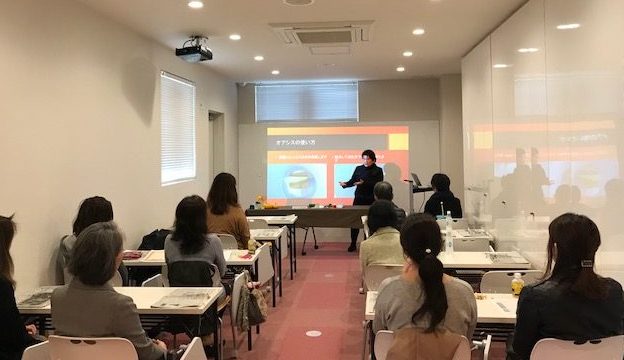 We all started to work on the creations immediately.
"Halloween Arrangement"
Flower material: Orange Gerbera
Crimson hibiscus fruit
White Statice
Olive (green)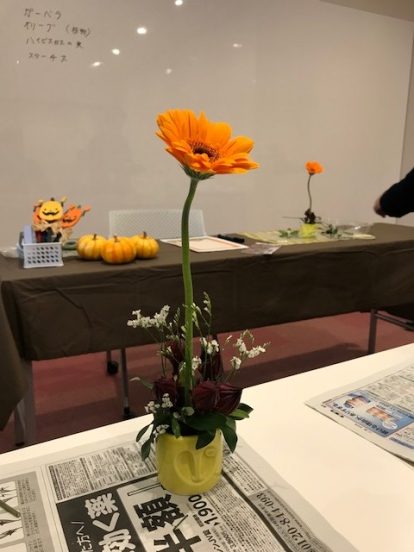 We were encouraged by flower teacher Ms Hidaka's warm, relaxing voice saying "It's cute," "It is wonderful," "Very cute," "You have a good sense"; everyone forgot their miscellaneous matters on their mind and worked on it.
Finally, all the members' arrangements were lined up to be in photos.

It was wrapped in the power of fresh flowers, inspiring color, and the teacher's gentle voice. We spent a remarkable time and were refreshed!
Lastly, a message from the flower teacher Ms Hidaka:
"Flowers make one feel relaxed and smile."
Thank you very much for your participation during the bad weather.
Sincerely,
All the staffs